Product Center
product center
胸腺素(九肽),Thymalin,63958-90-7
Product introduction
Product name: Thymosin, Thymalin
Alias: Thymulin/Nonathymulin/Serum thymic facto
CAS No.:63958-90-7
Company Number: GT-F034
Sequence: Pyr-Ala-Lys-Ser-Gln-Gly-Gly-Ser-Asn-OH
Molecular formula: C33H54N12O15
Molecular weight: 858.85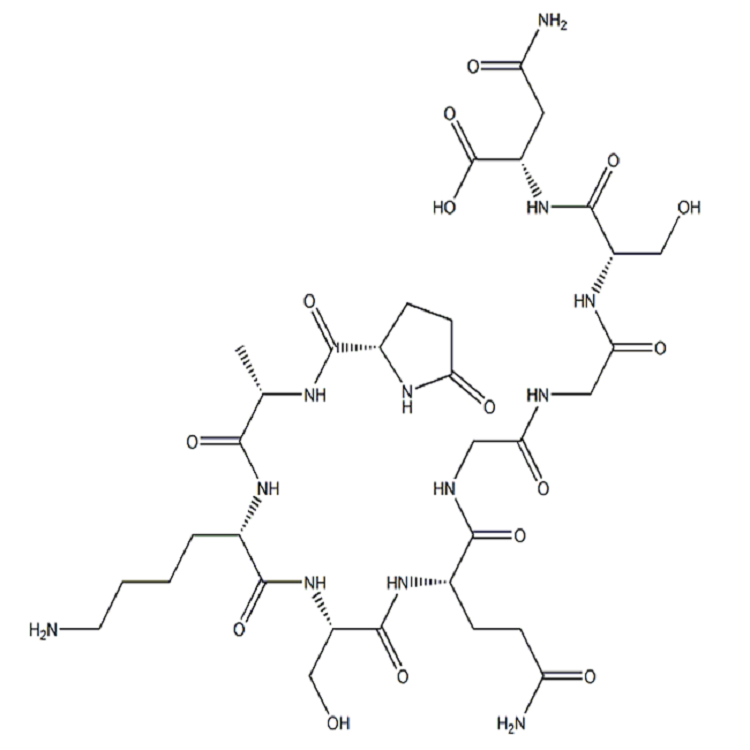 Technical index:
Appearance White powder
Purity (HPLC) ≥98.0%
Single impurity≤1.0%
Acetate content 5.0%~12.0%
Moisture content≤10.0%
Peptide content ≥80.0%
Packaging and transportation:
Low temperature, vacuum packaging, accurate to milligrams according to requirements.
Product description:
Thymalin is a linear nonapeptide. In clinical trials, Thymalin is suitable for primary and secondary immunodeficiency diseases, diseases caused by immune dysfunction, tumor adjuvant therapy, aplastic anemia, acute and chronic viral hepatitis, and can also be used For the treatment of lupus erythematosus, rheumatoid arthritis, allergic asthma.
Preservation method: freeze-dry at -20℃, store away from light
Remarks: For research only, not for humans