Product Center
product center
埃皮塔隆,Epitalon ,307297-39-8
Product introduction
Product name: Epitalon
Alias: Epithalon/Epithalone
CAS No.: 307297-39-8
Company Number: GT-B024
Sequence: Ala-Glu-Asp-Gly
Molecular formula: C14H22N4O9
Molecular weight: 390.35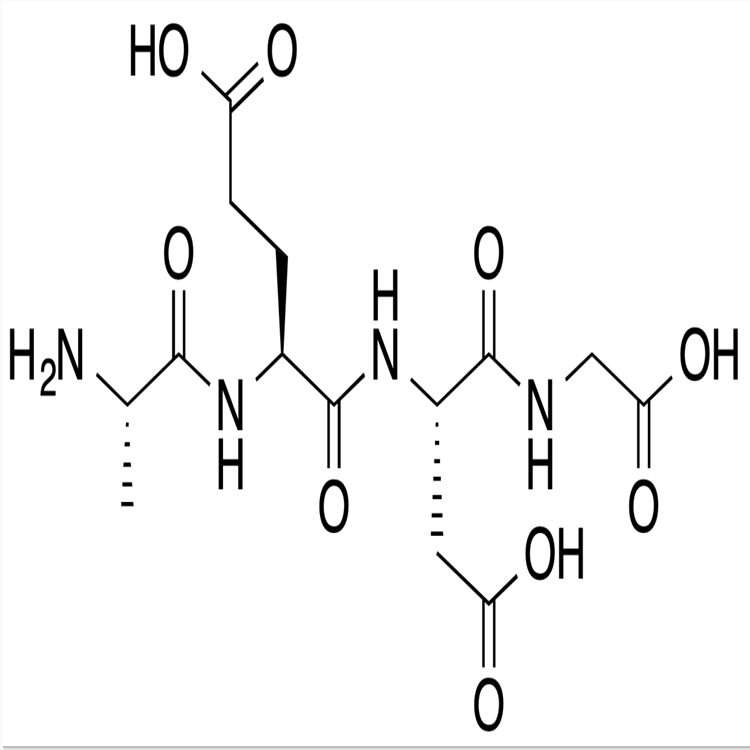 Technical index:
Appearance White powder
Purity (HPLC) ≥98.0%
Single impurity≤1.0%
Acetate content 5.0%~12.0%
Moisture content≤10.0%
Peptide content ≥80.0%
Packaging and transportation:
Low temperature, vacuum packaging, accurate to milligrams according to requirements.
Product description:
Epitalon is a synthetic polypeptide called epithelial vitamin. Epitalon was first discovered in bovine pineal gland extract. It is an anti-aging drug for workers and is widely used in various cosmetics.
Preservation method: freeze-dry at -20℃, store away from light
Remarks: For research only, not for humans